Next important dates!
Trainings
There is no training on bank holidays!
A training will take place on Saturday 19 May from 9 am to 12 pm to prepare the Miyama Cup.
Another training will occur on Saturday 9 June from 9 am to 12 pm for kyu grade examination.
Regional trainings and championships
Regional woman training on 12 and 13 May in Valence (don't forget to register)
Miyama Cup (1st edition for Lyon Kendo Club 10th anniversary) on 26 and 27 May (Lyon) Individual or team championships, youth and adults! If you are interested, please let us know!
Worth noting…
Third regional training on 16 and 17 June (Meylan) with kyu grade examination
Sumi Sensei Kendo training on 30 June and 1 July (Annemasse)
Club life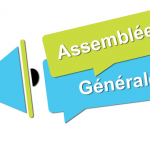 The General Assembly will take place on Friday 22 June from 7 pm to 10 pm. Add this event to your agenda!
Technical director's note
Progress
is linked to the Kenshi
open mind
, in a learning situation.
Nothing is learned for ever ;
Individual Research of perfect gesture and attitude are intimately linked to the following phrase : Learn, Understand, Repeat.
Kendo should be a way of Life.
Ganbatte, Thierry
Bonus
Club Youtube channel
Our channel cannot be found by a Google research. Videos are often posted in the private part of the forum. You can, however, visit our channel by following this link.